Her Story
She began her vocal career while an undergraduate at UGA in Athens, GA, as a founding member of the hip and popular Phil and the Blanks.
Moving to Tampa she was a member of Paul Wilborn and the Pop Tarts, a party and event favorite.
Later she fronted her own band, Denise Moore and ThenSome, performing jazz standards from the American Songbook at numerous venues and events.
Additional projects she has been involved in were The Women's Blues Revue (a 16-piece all female band) and the ShowBiz Kids (a Steely Dan Tribute band).
She has performed at Clearwater Jazz Holiday, Gasparilla Music Fest, the Palladium, Naples Beach Resort Summer Series to name a few.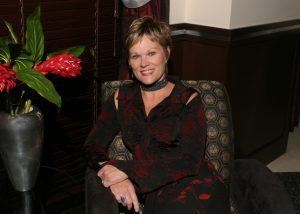 Get Quality Entertainment Today
Currently Denise is living in Murphy, NC and has several projects she is developing.
WHAT PEOPLE ARE SAYING
"Denise Moore is one of Tampa Bay's finest singers, with a repertoire as broad as the bay. She's a delight to hear. To top it off, she's a charming, warm and Personable woman." — Art Keeble, Arts Council of Hillsborough County
"For Years, Denise Moore's song stylings have made her a known quantity in local jazz circles." — Ernest Hooper, St. Petersburg Times